Apr
1
Sat
Hub on the Run: Free Run Tours

@ Boston Marathon® adidas RunBase
Apr 1 @ 10:30 am – 11:30 am
Hub on the Run Running Tour of Boston!
Join Boston Marathon® adidas RunBase as they take you for a relaxed 45 to 60 minute run around beautiful Boston.
Hub on the Run is a weekly group run/running tour of Boston. Meet at Boston RunBase at 10:30am, ready to run, sightsee, and have fun! These tours will be loosely structured and designed for participants to enjoy a fun run while seeing some of the great sights of Boston. The tours are free, and lockers and showers are available for all participants. Join the group every Saturday!
Le Bal Dada

@ French Cultural Center
Apr 1 @ 7:00 pm – 10:00 pm
On Saturday, April 1st, support the French Cultural Center's Mosaïque initiative for expanded and exceptional cultural programming by attending Le Bal Dada – a surrealist soirée complete with fabulous cocktails, French hors d'œuvres, a silent auction with alluring prizes, and much more! Get your tickets before they're gone!
Apr
17
Mon
Boston Marathon Celebration at The Capital Grille

@ The Capital Grille
Apr 17 @ 11:00 am – 3:00 pm
Join The Greg Hill Foundation at the Capital Grille on Boylston Street for their Boston Marathon Celebration! Sit back and relax with one of the best views of the final stretch as runners make their way to the finish line. Your ticket includes entry to the bar area at the Capital Grille, plus some of their most delicious dishes.
Apr
23
Sun
Concert: Countertenor Andreas Scholl – Desiring Beauty

@ Old South Church
Apr 23 @ 3:00 pm – 4:30 pm
Don't miss renowned countertenor Andreas Scholl in a rare Boston appearance!
Desiring Beauty is an intimiate exploration of Dowland, Johnson, Handel, Caccini & more, accompanied by stellar American musicians Victor Coelho (lute), David Dolata (theorbo) and Laura Jeppesen (viola da gamba).
Early Bird $40 tickets are available now through February 1st. This extraordinary 1-hour performance will be followed by a leisurely meet-and-greet/CD signing by the artists.
29th Annual Literary Lights

@ The Boston Park Plaza Hotel
Apr 23 @ 6:00 pm
The Associates of the Boston Public Library is pleased to invite you to the 29th Annual Literary Lights awards dinner.
Join the BPL on Sunday, April 23, 2017, at the Boston Park Plaza for a spectacular black tie (optional) evening honoring distinguished authors from the Northeast for their contributions to literature and the written word. The evening begins with a reception at 6:00 PM, followed by dinner and the awards program at 7:00 PM.
The Associates of the Boston Public Library are honored to recognize the following authors as their 2017 Literary Lights: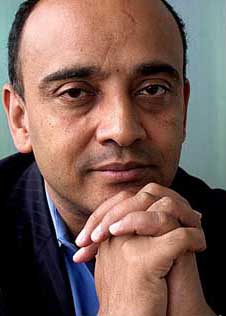 Kwame Anthony Appiah 
Presented by: Hentry Louis Gates, Jr.
Appiah is a philosopher, novelist, professor and cultural theorist.  He grew up in Ghana and earned a Ph.D. in Philosophy at Cambridge University in London. Professor Appiah has lectured around the world and taught at Princeton, Yale, Cornell, Duke and Harvard Universities before moving to New York University where he now teaches in the Department of Philosophy. In 2009 Forbes Magazine named him one of the world's most powerful thinkers, in 2010 he was on the list of Foreign Policy Magazine's top global thinkers, and he was awarded the National Humanitarian Medal at a White House ceremony in 2012. Appiah, the author of numerous books and articles, has traveled around the world giving lectures on multiculturalism, global citizenship, courage, identity, and religion. One of his early books, In My Father's House, which explores the role of African American intellectuals in shaping contemporary African life, won the Anisfield-Wolf Book Award and the Herskovits Award for the most important scholarly work on African studies published in English. Appiah is well known for his columns and podcasts as the Ethicist for the New York Times.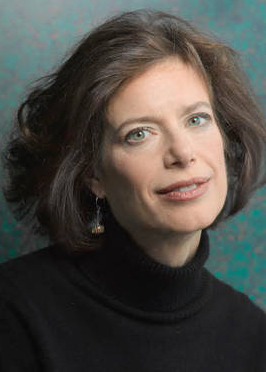 Susan Faludi
Presented by: Christopher Lydon

Faludi is a journalist and author who has written extensively on gender issues. In 1991 she was awarded a Pulitzer Prize for Explanatory Journalism for a piece on the leverage buyout of Safeway Stores, focusing on the "human cost of high finance."  After graduating from Harvard University, where she wrote for The Harvard Crimson, she was a contributor to the New Yorker, New York Times, Wall Street Journal, The Nation, as well as many other publications. In the 1980s Faludi wrote several pieces on the feminist movement and the resistance to it, resulting in her 1991 book, Backlash: The Undeclared War Against American Women, for which she won the National Book Critics Circle Award for Nonfiction.  She went on to write Stiffed: The Betrayal of the American Man, The Terror Dream, and, most recently, The Darkroom, which was inspired by her father's transsexuality. She was a fellow at the Radcliffe Institute for Advanced Studies in the 2008-2009 academic year and a 2013-2014 Tallman Scholar in the Gender and Women's Studies Program at Bowdoin College.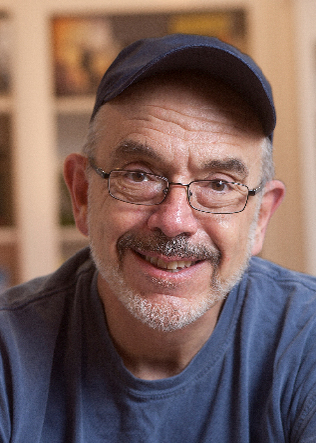 Wally Lamb
Presented by: Andre Dubus III
Lamb is the best-selling author of She's Come Undone, I know This Much is True, The Hour I First Believed, and Wishin' and Hopin'. His first two books were selected for Oprah's Book Club, were New York Times best-sellers, New York Times Notable Books of the Year and, between them, have been translated into 18 languages. His latest novel is We Are Water.  Lamb has also edited two volumes of essays: Couldn't Keep it to Myself and I'll Fly Away, written by students in his writing workshops at a women's prison in Connecticut. He has taught creative writing in the English department at the University of Connecticut, was founder and director of the Writing Center at Norwich Free Academy, has received grants from the National Endowment for the Arts and Connecticut Commission for the Arts, and was honored with the Connecticut Center for the Book's Lifetime Achievement Award.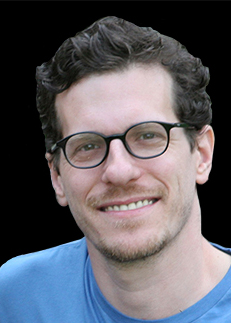 Brian Selznick
Presented by: Gregory Maguire
Selznick graduated from RISD where he studied illustration and, while there, took classes in set design at Brown University. After graduation, he worked at a children's book store in New York City while writing his debut book, The Houdini Box. In 2008 he won the Caldecott Medal from the American Library Association, for The Invention of Hugo Cabret, the first such award for a book this long; 533 pages with 284 illustrations. The book was adapted into a 2011 film, Hugo, directed by Martin Scorsese. He has also been awarded a 2002 Caldecott Honor for his illustrations of Barbara Kerley's The Dinosaurs of Waterhorse Hawkins.  In addition, Mr. Selznick has received the Texas Bluebonnet Award, the Rhode Island Children's Book Award and the Christopher Award, given to media which "affirm the highest values of the human spirit."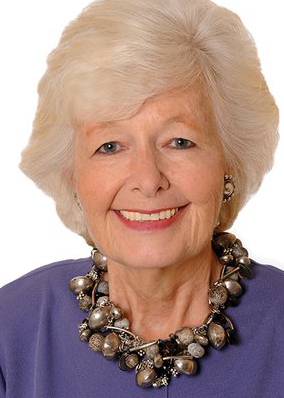 Chief Justice Margaret H. Marshall (Keynote Speaker)
Presented by: David Leonard
Marshall was born in South Africa where, as a student, she led the National Union of South African Students, working to end oppressive minority rule and achieve equality for all South Africans.  Marshall first came to the US as a high school exchange student in Wilmington, DL in 1962, as the civil rights battles were beginning to boil over, and later returned to the US for graduate school, where she became involved with the anti-war and the women's movements. After Yale Law School, she entered private practice, became President of the Boston Bar Association, Vice President & General Counsel for Harvard University, and then went on to the State's Supreme Court, where she became the first female Chief Justice of the oldest continuously serving appellate court in the Western Hemisphere. Though she has had many accomplishments, Justice Marshall is most renowned for her 2003 opinion which led Massachusetts to become the first state in the nation to outlaw the ban on same-sex marriage. Although she loved her time on the bench, Justice Marshall stepped down in 2010. She now mentors young lawyers at her former law firm, Choate Hall & Stewart, and teaches at Harvard University.
---
In addition to celebrating the accomplishments of these outstanding writers, proceeds from Literary Lights support the David McCullough Conservation Fund, William O. Taylor Art Preservation Fund, Associates Endowment Fund, and the Associates of the Boston Public Library's operations. The Associates created the McCullough Fund in 2001 to provide a consistent source of funding for the conservation and preservation of books, manuscripts, works of art and historic documents in the BPL's Special Collections.
If you would prefer to receive a mailed invitation or for more information about sponsorship opportunities, please contact the Associates office at associates@bpl.org or (617) 536-3886. Thank you.