Sep
19
Tue
Tico Taco Tuesdays

@ Tico Boston
Sep 19 @ 4:00 pm – 10:00 pm
Celebrate a better Taco Tuesday at Michael Schlow's Tico Boston with special taco and beer offerings.  Bring a friend (or two) and treat yourself to six tacos (beef or pork) and five Coronitas for $30.
For more about Tico in Boston's Back Bay, please click here.
Tuesday Night Club Run with Boston Marathon adidas RunBase

@ Boston Marathon adidas RunBase
Sep 19 @ 6:00 pm – 7:00 pm
Join Boston Marathon adidas RunBase every Tuesday night for a sociable 3 to 6 mile run around Back Bay!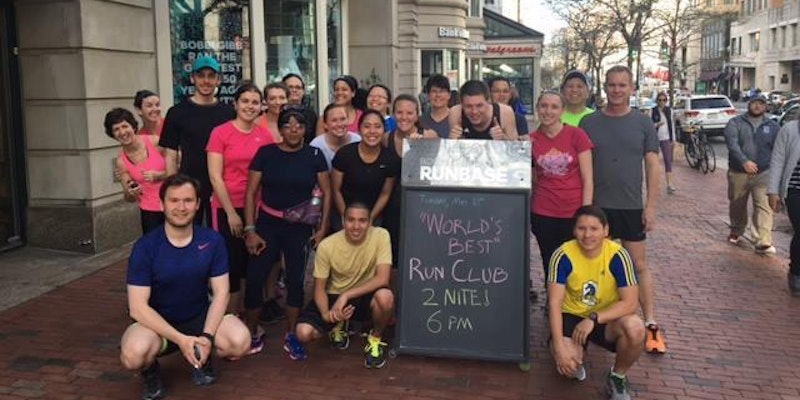 Meet up with old friends for the run, or connect with new ones. Don't forget about the lockers and shower rooms available for after the runs as well.
Sep
21
Thu
Block Party Series with Eataly Boston
Sep 21 @ 5:00 pm – 9:00 pm
Summer is too short to stay inside, so let's revel in the peak of the season together at Piazza all'Aperto, Eataly's all-new block party series! Bring your fling: from smoking grills to clinking glasses, these free evenings have all the ingredients to end your summer on an epic note.
PIAZZA ALL'APERTO 
Free Block Parties on Boylston Street  |  Thursdays from 5-9 p.m.
Starting August 3, Eataly Boston is throwing the Italian version of a block party every week for the rest of the summer! The block parties are inspired by sagre, the bustling food festivals held in the piazza of nearly every town; Italians eat, drink, and make merry throughout the warm summer nights.
Now, you can get your Italian on with endless food, drinks, and free live music in Eataly's own Piazza all'Aperto ("open piazza") just outside their doors! Find them on the patio at 800 Boylston Street every Thursday through September 28.
Entry is free; food and drink tickets are available in advance or at the door.
FOOD & DRINK TICKETS
Tickets are valid all summer
Ready to block party yet? Swing by, make new friends, and start tasting! Your food and drink tickets will give you access to our chefs' grilled plates; tasty pasta; savory sides; creamy gelato; freshly-filled cannoli; and refreshing drinks (spritzes, wine, and beer) every week.
INDIVIDUAL TICKETS | $5
Food and drink range from 1 to 2 tickets
ADVANCE TICKET BUNDLE | $35
3 food options and 2 drink options
AT THE DOOR | $40
3 food options and 2 drink options
If you somehow still have tickets at the end of the evening, you can use your leftovers at any block party for the rest of the summer.
Live in the Library at the Boston Park Plaza

@ Boston Park Plaza
Sep 21 @ 5:30 pm – 10:30 pm
On Thursday nights this fall, The Library at Boston Park Plaza will offer live music, featuring some of the area's top local talent from 5:30 p.m. to 10:30 p.m. To complement the live entertainment, a special small plates menu will be offered as well as a cocktail and wine menu.
September 7 – The Desmond Scaife Duo
September 14 – The Desmond Scaife Duo
September 21 – The Desmond Scaife Duo
September 28 – Nacim Ortiz
There is no cover charge.