May
28
Tue
Gardens of the Arts & Crafts Movement, Judith B. Tankard at NEHGS
May 28 @ 6:00 pm – 7:30 pm
In this illustrated lecture, landscape scholar Judith B. Tankard surveys the inspiration, characteristics, and development of garden design during the Arts & Crafts Movement.
Tankard presents a selection of houses and gardens of the era from Britain and the United States, with an emphasis on the diversity of designers who helped forge a truly distinct approach to garden design. Her lecture is the first event in a series of exhibition programming for The Gardens of Rose Standish Nichols, 1890-1935 opening May 16, 2019 at the Nichols House Museum.
Judith B. Tankard is a landscape historian, award-winning author, and preservation consultant. She taught at the Landscape Institute of Harvard University for more than twenty years. She is the author or coauthor of ten books on landscape history, including Gardens of the Arts & Crafts Movement, Ellen Shipman and the American Garden and Beatrix Farrand: Private Gardens, Public Landscapes. A popular lecturer in the United States and Britain, Judith is a speaker at symposia and conferences devoted to the preservation of historic landscapes.
Image: the garden at Snowshill Manor, Gloucestershire; © National Trust Images Nick Meers
Jun
3
Mon
The Office Trivia at MJ O'Connor's
Jun 3 @ 6:30 pm – 9:30 pm
The Office Trivia is coming to MJ O'Connor's Park Plaza!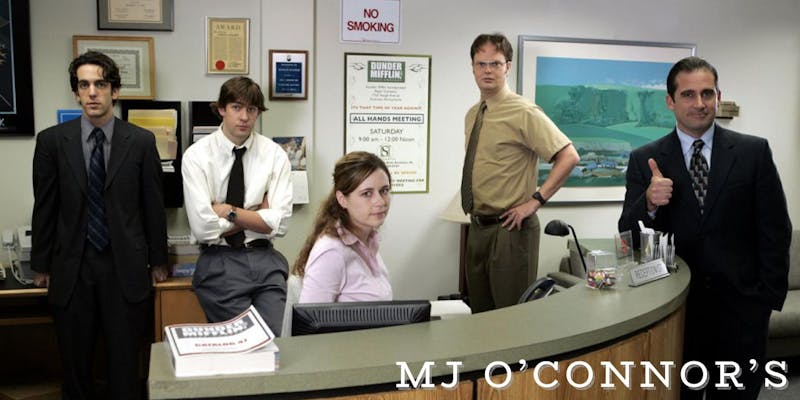 Beers. Beets. Battlestar Galactica. Okay, so scratch the last two. But there WILL be beer, and if you got the reference, your trivia team needs you!
Trivia begins at 6:30pm, but MJ's recommends your team arrives early to secure a spot. Registration is first come, first served and closes after the first 35 teams have signed up (team cannot exceed 6 people).
Don't want to come? Fine. We're sorry we annoyed you with our friendship.
Please note: an RSVP on Eventbrite does NOT guarantee a table or team. Teams cannot exceed 6 people. Trivia is 21+ with valid ID. 
Jun
5
Wed
Concerts in the Courtyard at the Boston Public Library
Jun 5 @ 6:00 pm – 7:00 pm
Free, one-hour concerts in one of Boston's most beautiful spaces.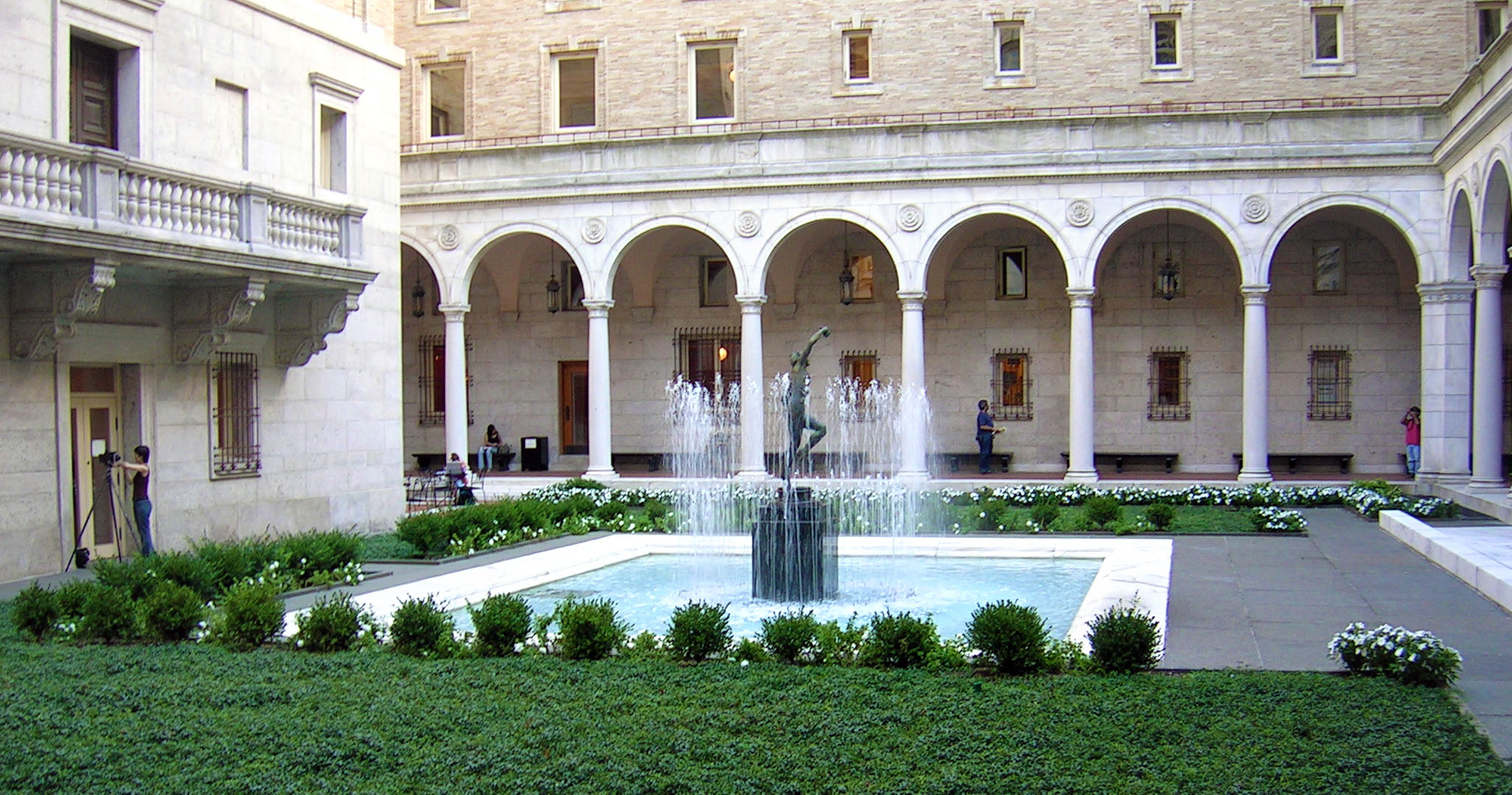 The courtyard of the Central Library in Copley Square, one of Boston's most beautiful spaces, is filled with music during free, one-hour concerts throughout the summer. The courtyard hosts music that ranges from jazz to classical and from world to folk.
Concerts are moved to Rabb Hall in the event of inclement weather.
Wednesday concerts are presented in partnership with Berklee College of Music and are generously sponsored by Back Bay  Association member Brookline Bank.
The schedule of performers is as follows:
Farm to Post Summer Seafood Kick Off
Jun 5 @ 6:00 pm – 9:00 pm
Join Post 390 for their "Farm to Post" Summer Seafood Kick Off Dinner.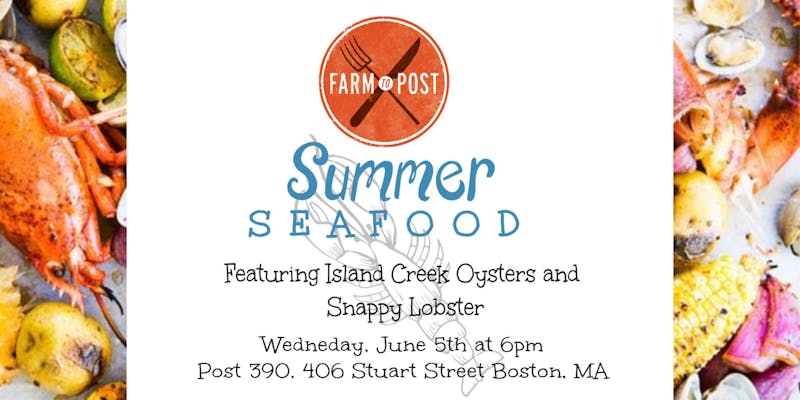 Enjoy oysters, lobsters and more from our friends at Island Creek Oysters of Duxbury Bay and Snappy Lobster of Scituate. Cocktail hour starts at 6pm with their live action oyster bar. Then, continue to dinner for their take on the classic New England clambake!
Tickets are $55.00 and include a welcome reception, clambake and beverage pairings. Tax and gratuity are included. Limited tickets available.
About Farm to Post: 
Our Farm to Post menu, offered nightly and changing seasonally, celebrates New England's food system innovators with next level farm-to-table dishes showcasing the region's finest and freshest ingredients and the inspiring people behind them.
Menu
Island Creek Oyster Display
raw duxbury oysters dressed with wild allium blooms, pink peppercorn & champagne
Fried Whole-Belly Clams
sorrel, charred lemon aioli, braised rhubarb
Maine-Caught Ocean Perch Crudo
pickled green strawberries, carrot mousse, charcoal sea salt, honey-wheat cracker
First Course
Wild Ramp & New Potato Chowder
crispy-fried skate wing, seared scallops, grilled maple-bacon, pea tendrils
Entrée
New England Clambake
seaweed-steamed whole lobsters, clams, mussels, jonah crabs & whelks, grilled chorizo-stuffed squid, lemon-garlic scup, & smoked portuguese sausages
Wilted Stinging Nettles, Fresh Cheese
Charred Green-Garlic Marinated Asparagus
Drawn Sea Urchin Butter
Dessert
Strawberry Olive Oil Shortbread
local strawberries, olive oil spine cake, sweet cream ice cream