Sep
25
Wed
From the Vault – Vintage Fashion Show @ School of Fashion Design
Sep 25 @ 7:00 pm – 9:00 pm

Join School of Fashion Design to celebrate 85 years in fashion education!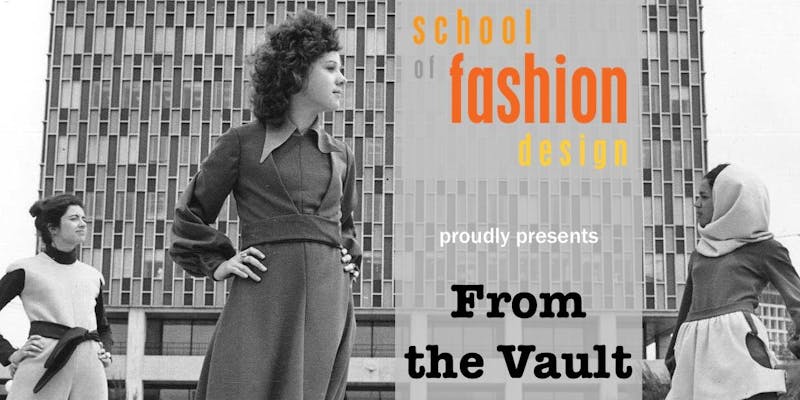 SFD has dug deep into their closets and dusted off dozens of collectible donated garments spanning several decades of great fashion and they're delighted to share them with you at a live fashion show of collectible vintage fashions donated to SFD over the decades.
The evening will also include a gallery talk with Ren Antonowicz, Historic Costume & Textiles expert, a display of donated works by acclaimed Boston designer Francesco "Ches" DiRusso, a gallery of vintage SFD photos from the 30s, 60s, and 90s, and an exciting announcement from SFD.
General admission is $34, celebrating their 1934 founding
SFD is a private, nonprofit studio school. Your ticket purchase helps support scholarships, programs, and student resources. Thank you! This event is supported in part by Dependable Cleaners.
Sep
27
Fri
Wines from Alsace at the French Cultural Center
Sep 27 @ 6:30 pm – 10:30 pm
Join the French Cultural Center for a wine  tasting and dinner with La Voile.
Epicureans rejoice! To kick-off the French Cultural Center's season of wine tastings, they will explore the lovely wines of Alsace with a wine tasting, followed by a separate three-course pairing dinner.

Come discover the lesser-known wines of Alsace, presented by Alexandre Sojfer, Resident Sommelier at La Voile and 1855 Bar à Vins. Alex will share his expertise working with vineyards from Alsace and why this region's grounds are so prolific yet less available to the American market than other varietals.

Event in English. Advance RSVP strongly recommended. The general tasting is a standing event – this is not a sit-down seminar. Please email culture@frenchculturalcenter.org to request a seat/chair, if needed.

The following dinner is a sit-down three-course dinner in the French Cultural Center's Library.