Jan
30
Thu
Terra Wine Dinner: Trip to Toscana with Guest Chef Cesare Casella
Jan 30 @ 7:00 pm – 9:00 pm
This winter, escape Boston's frigid temperatures for a lively evening by Terra's warm wood-fired grill.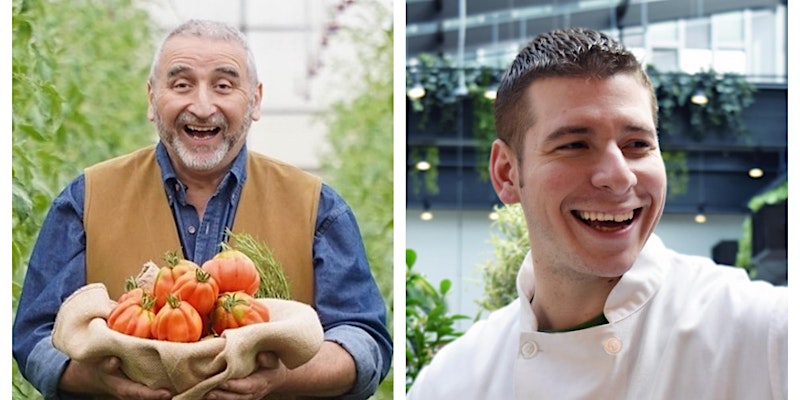 This winter, escape Boston's frigid temperatures for a lively evening by Terra's warm wood-fired grill as you indulge in rustic food and Tuscan wine pairings! On January 30, award-winning Chef Dan Bazzinotti invites restaurateur and salumi producer Chef Cesare Casella to take over the Terra grill.
The five-course menu will revolve around seasonal ingredients and pork used from a whole pig raised at Chickering Farm – a demonstration of the versatility of this rich meat and the beauty of utilizing an entire animal. Guests will enjoy smoke-kissed plates (like house-made sausage and tableside prosciutti carvings by both chefs to start the meal) designed by Chef Bazzinotti and Chef Casella – a partnership made all the more special due to the duo's personal connection and love for salumi.
Stay tuned for the full menu!
At this dinner, you will:
Indulge in five courses of Tuscan-inspired, pork-centric dishes brought to you by award-winning chefs

Learn about the importance of using whole parts of food

Enjoy Tuscan wine paring with each course

Experience the magical ambiance of our rooftop restaurant, Terra
To learn more about Terra, please click here.
Feb
7
Fri
"Paris Via Boston" Concert at the French Cultural Center
Feb 7 @ 7:00 pm – 9:00 pm
Join the French Cultural Center for a musical trip to Paris from Boston in 3 acts.
This event features an international lineup of musicians exploring a French and Bostonian repertoire through piano, clarinet, and vocal performance.

A highlight of the concert is the US premiere of contemporary French composer Jean-Pierre Armanet's composition 'The T', dedicated to our historic subway, the oldest in North America.

The program also includes music for clarinet and piano by Poulenc, Debussy and a dramatic solo cantata by Berlioz, all performed by graduates of the Longy School of Music of Bard College in Cambridge, which was founded by a Frenchman.

Presented in partnership with Ballets Russes Arts Initiative.

Program:
Jean-Pierre Armanet: The 'T', suite for solo piano, US Premiere (2017)
intermission
Francis Poulenc: Clarinet and Piano Sonata, op. 184 (1962)
Claude Debussy: Première rhapsodie for clarinet and piano, L. 116, (1909-1910)
intermission
Hector Berlioz: La Mort de Cléopatre, solo cantata, H. 36,  (1829)
To learn more about the French Cultural Center, please click here.