May
23
Thu
From the Royal Court to Active Textiles at French Cultural Center
May 23 @ 6:30 pm – 8:30 pm
French Cultural Center's French Innovation series looks at French fashion innovations.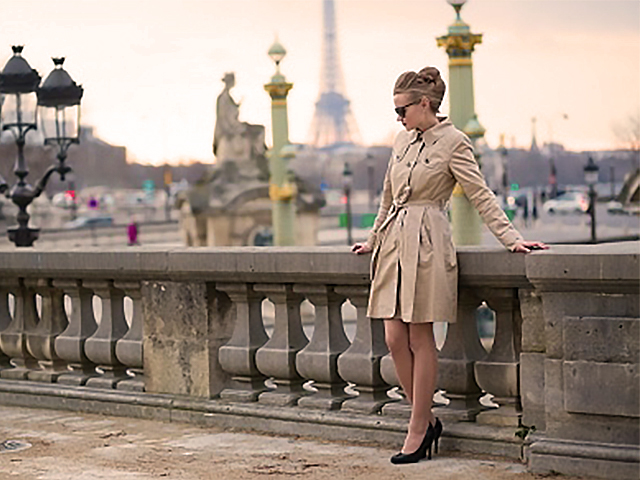 Fashion plays a significant cultural, societal, and economic role in France. The second program in the French Cultural Center's French Innovation series will explore this French staple, from the fashion of its royal courts to the country's indefatigable status as a pioneer in fashion and luxury innovation today. 

Gwen van den Eijnde, of RISD, will enlighten us on French contributions to the world of fashion, from the first mentions of style in the fifteenth century to the liberation of women by Chanel and Dior. 

For a peek into new innovations in the fashion world, Christophe Guberan will introduce us to his Active Shoes research project, which explores the future of shoe production and performance with self-transforming textiles. 

Event in English. A reception with refreshments will be provided after the discussion.

Guests are welcome to explore our eye-opening French Innovation exhibition in our gallery, featuring sketches, models, and more related to this series' programs.
About the Panelists
Christophe Guberan is a Swiss industrial designer who teaches product design at the Massachusetts Institute of Technology (MIT). The buzzing and innovative ecosystem of the Greater Boston Area allows him to augment his practice while experimenting with new research and technological development.
In 2014, Guberan began collaborating with the MIT Self-Assembly Lab and Founder & Director Skylar Tibbits, a pioneer in 4D printing, to create "active shoes" under the Minimal Shoe project for Design London Museum. Guberan has continued his exploration of material interactions, digital manufacturing, and self-assembly processes. His projects include Hydro-Fold, Liquid to Air, and his most recent collaboration with Tibbits, Rapid Liquid Printing, which tackles speed, scale, and quality challenges in 3D printing technology by printing objects suspended in a gel-like medium.


Gwen van den Eijnde is a Dutch-French designer working in the disciplines of fashion, fine art, and theatre. Through his expressive, avant-garde clothing and costume designs, he creates captivating characters and tells enthralling stories that stretch the imagination. A professor at the Rhode Island School of Design (RISD), van den Eijnde's multi-layered approach is informed by his deep knowledge of fashion history and theory; his work is a commentary on the peculiarities of life, often finding subversive humor and fantasy rooted in fact. Van den Eijnde has studied and worked with some of the most esteemed practitioners in his field, including artist Edith Dekyndt in the Atelier Textile of the Ecole Supérieure des Arts Décoratifs de Strasbourg, costume designer Olivier Bériot, choreographer Robyn Orlin, and the revered Hermès atelier, Petit h. Before joining the faculty at RISD, he was visiting professor at the Fashion department of the Academy of Fine Arts in Warsaw and Head of Textile Design at the Haute École des Arts du Rhin in Mulhouse.
Jun
6
Thu
Hot Air Balloons and the Sonic Boom at the French Cultural Center
Jun 6 @ 6:30 pm – 8:30 pm
Learn about France's contributions to aerospace.
It has been 50 years since the supersonic Concorde took flight, and France's significance in the aerospace industry continues today. In fact, last year the French aerospace industry was ranked second in the world.

For the culmination of our French Innovation series, we invite you to learn more about this top-ranking industry. Specifically, we will focus on French on aeronautic advancements, from hot air balloons and a plane shaped like a bat to current efforts to reduce aircraft emissions.

Aaron Lewis of Ariane­space, the world's leading commercial satellite launch provider, will tell us what it takes to reach for the stars. Vik Kachoria of Spike Aerospace will uncover the secrets of the next generation of supersonic commercial jets.

Event in English. A reception with refreshments will follow the discussion.

Guests are welcome to explore our eye-opening French Innovation exhibition in our gallery, featuring sketches, models, and more related to this series' programs.
About the Panelists

Aaron Lewis is Vice President Corporate Communications & Government Relations at Arianespace, a leading satellite launch company. Aaron is also Associate Director of Future Space Leaders, a foundation aiming to advance learning and professional enrichment of young space professionals and future leaders pursuing careers in the fields of space and satellites.

Prior to joining Arianespace, Inc., Aaron was a press secretary and legislative assistant for U.S. Representative Dana Rohrabacher – who is Chairman of the Space and Aeronautics subcommittee. Aaron graduated from St. John's College Annapolis, Maryland where he studied the History of Math and Science, and Philosophy.




Vik Kachoria, CEO of Spike Aerospace, Inc., is a seasoned aerospace executive with 30 years of industry experience. Vik's career has included management of, and consulting for, high-growth ventures including supersonic jets, VLJs, air taxis, charter flights, sub-orbital rockets, and solar-powered satellites.
Jun
19
Wed
Startup Tour Worldwide at French Cultural Center
Jun 19 @ 6:30 pm – 9:00 pm
The French Cultural Center is proud to host the Boston regional competition of the French Founders Worldwide Startup Tour.
The French Founders Worldwide Startup Tour, a global competition for entrepreneurs wanting to expand globally. Join the French Cultural Center to hear pitches from five local startups looking to advance to the final competition in New York.

Selected Boston startups will pitch to a jury comprised of Consul General, Arnaud Mentré; Laurent Audoly, President & Founding CEO of Kymera Therapeutics; Yannick Ouvrard, Chief Financial Officer at Keolis Commuter Services; and Damien Balsan, General Partner at Conexo Ventures.

Event in English, followed by a cocktail reception with complimentary refreshments.
About The Startup Tour
The Startup Tour is a unique opportunity for startups to connect and pitch in 12 cities in front of a powerful audience of business leaders based in Europe, the Americas, and APAC. The three regional competitions are supported by the strong network of the French Founders community with its 3500+ members and leaders.

In the Americas, a French Prize will be awarded to a Francophone entrepreneur willing to expand in the Americas and an Americas Prize is awarded to an Anglophone entrepreneur willing to expand in France.
About French Founders
Founded in 2014, French Founders is a next generation business club that connects global Francophone leaders with one another through a digital platform enhanced by a team of more than 20 relationship managers. Their mission is to facilitate business exchanges within their exceptional community of CEOs, top executives, and entrepreneurs. French Founders is headquartered in New York, New York but exists in San Francisco, London, Paris, Shanghai, Montréal, and São Paulo.